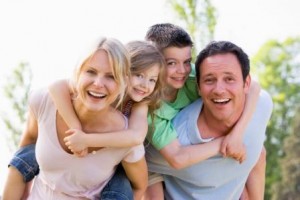 Are you in the market for a new Northville condo to reside in? If so, then you should consider checking out the Edgewater community.
This condominium community boasts residences that range from 2,000 to 2,600 square feet, giving residents plenty of room to grow.
Often, these condos sell for more than $350,000 and some even sell for upwards of $500,000.
Of course, that's really quite the bargain when you consider all that these condos come with. Continue reading to learn more!
What to Expect From an Edgewater Condo in Michigan
Built in the Cape Cod style of architecture, condos in Edgewater were initially constructed around 2006.
This means that they come equipped with all of the modern amenities and fixtures that today's home buyers are looking for, including:
Full and finished basements
2-car garages
Fireplaces
Walk-in closets
Vaulted ceilings
And more
What's more, residents here enjoy shared amenities with Country Club Village of Northville.
Specific recreational amenities offered include a swimming pool, a community clubhouse and even tennis courts!
Edgewater also has a fantastic location near a number of popular parks, shopping plazas and fine dining restaurants. Now that's convenient!
Never Miss An Edgewater Listing Again!
Unfortunately for those buyers wanting to relocate to Edgewater, there are currently no available listings in this community.
However, you can always check to see if there are any new listings in this community by viewing our Edgewater condo listings page.
We're Your Dedicated Northville REALTORS
We hope you learned something new about this impressive Michigan community.
We're your dedicated Northville area real estate experts and we're always striving to bring you the information you need to make informed decisions on the local housing market.
For more help on navigating the market as a buyer, please contact us at The Kekich Team, today.
We would love to assist you by first providing you with some valuable home buying resources. Learn more by contacting us now!
Until next time,
Brandon