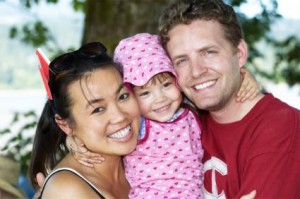 Located in the charming city of Northville, LairdHaven Way is an impressive condominium community that has plenty to offer residents.
In fact, it's hard to narrow down all of the reasons why people love living here but we'll do our best for the purposes of this blog!
Generally speaking, here are the top reasons people love LairdHaven Way:
It enjoys a convenient location just south of 6 Mile Road, giving residents easy access to everyday as well as recreational amenities. This includes Twelve Oaks Mall and Laurel Park.
It boast spacious condos with upwards of 2,100 square feet of living space, giving residents ample room to grow.
It's served by some outstanding schools within the Northville Public Schools District.
Of course, there's so much more to LairdHaven as well. Continue reading to learn more!
The Northville Condos You'll Love at LairdHaven Way
Tour one of the condos in this residential community and you'll immediately be struck by the developer's attention to detail as well as high construction standards.
Some common features you'll find inside these homes include:
Vaulted ceilings
Fireplaces
2-car garages
Finished basements
And more!
Lately, these homes have sold for anywhere from $200,000 to $350,000.
Are You Interested in Becoming a LairdHaven Way Resident?
If this sounds like exactly the kind of community that you've been seeking as a Northville home buyer, then please take a moment now to connect with us at The Kekich Team.
We would love to further assist you by answering any questions you might have as well as providing you with some valuable home buying resources.
Unfortunately, there are currently no active listings in this community but we'll also work hard to keep you updated on listings when they DO become available on the market.
You might also consider regularly checking our LairdHaven Way listings page to keep you updated on potential listings.
Until next time,
Brandon