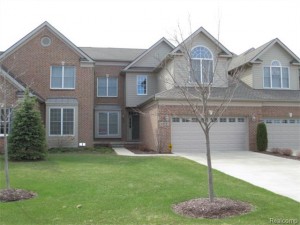 This is the kind of opportunity that doesn't just happen every day in Northville! Evidently, there is a new listing currently available on the local housing market in Villas at Northville Hills.
If you've been shopping around trying to find the perfect property for you, you may not need to look any further. Continue reading to learn more!
First, Discover What Buyers Love About Northville Hills
When you tour this Northville residential community, you'll immediately be impressed by its single family homes, which range from 2,500 to 3,300 square feet of living space.
Inside these homes, interested home buyers will find such amenities as upgraded kitchen appliances, hardwood floors and butlers pantries.
Typically, these homes can sell for anywhere from $375,000 to $600,000.
More than just a place to sleep at night, however, this community also offers residents unbeatable access to such fabulous recreational amenities as an 18-hole Arnold Palmer-designed golf course, a community clubhouse as well as a swimming pool.
Villas at Northville Hills is also served by the high-achieving Northville Schools District.
Valuable Information About Northville Hills' Newest Listing
The newest listing at Villas at Northville Hills is located at 44945 Broadmoor Circle South in Northville.
This property boasts 2,954 square feet of living space, which includes 3 bedrooms and 3.1 bathrooms.
Step inside this gorgeous condominium and you'll discover incredible features like a 2-story great room, a bridge walkway above, a large formal dining room and hardwood floors.
It's simply amazing! And it can be yours for $448,000.
We're Your Villas at Northville Hills Real Estate Experts
If you would like to learn more about what this current listing has to offer, then please contat us at The Kekich Team.
We have worked in this community for years and we can provide you valuable home buying assistance that will help you get a great deal on your property.
Until next time,
Brandon