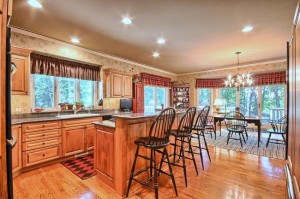 Out of all of the many Novi homes for sale, this one is by far the best.
With luxurious features including a stunning fireplace, high ceilings, and a gorgeous kitchen, the house at 47510 Edinborough Lane in Novi is a treasure that never ceases to impress both its visitors and its homeowners day after day.
This 4-bedroom, 3,900-square-foot house has everything you need to live the life of luxury, modern comfort, and peace and quiet you've been dreaming of.
47510 Edinborough Lane's Best Features
Custom-built and on sale for the first time since it was built, this house only offers the finest features to give you a lifestyle graced with the same sophistication and timelessness that is tied to the property itself.
But while the whole house offers features and finishings that are charming and luxurious, there are a few in particular that we want to focus on.
The Ultimate Peaceful and Quiet Setting
While this house already has the peace and quiet atmosphere of the Edinborough neighborhood it's in, the preserve just across the street makes it all the more comforting. You'll enjoy the shade in the warmer months and the scenic beauty all year long.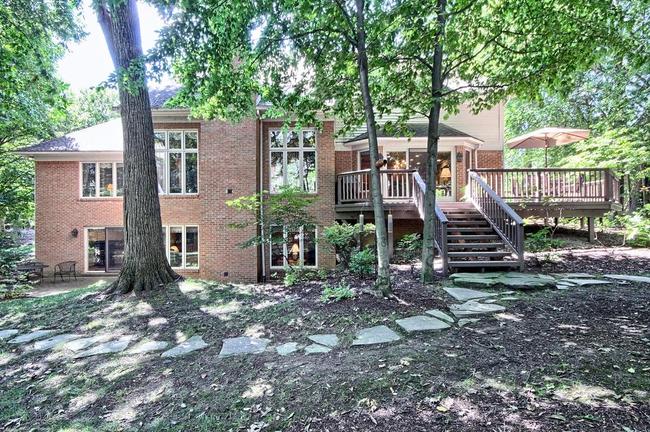 Of course, we have to mention the backyard and walkout lower level of this Novi house. Just look at all the space and large deck! It's the perfect place to entertain friends or simply enjoy a quiet evening.
Large Rooms That Still Feel Cozy
One of the first things you may notice when viewing this home for sale is that all of the rooms are large and spacious. But thanks to its excellent layout, the house still conveys all of the warmth and coziness of a much smaller home, despite the size of the rooms.
So now you have the best of both homes — the perfect entertaining space and the coziness of your dream home.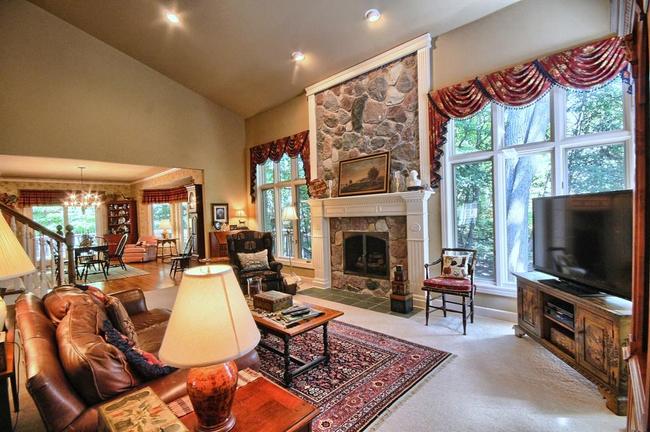 The Fully Finished Lower Level
One of the ultimate entertainment spaces in this Novi home for sale isn't the magnificent living area or the upstairs. It's the fully finished, walkout lower level.
And it's not just any fully finished lower level, either. In addition to all of the space you would expect in the best entertainment space in the house (which brings usable space up to almost 6,000 square feet in this home), you'll also find a full kitchen! Now you don't have to go upstairs to grab a snack in the middle of a game or a movie night.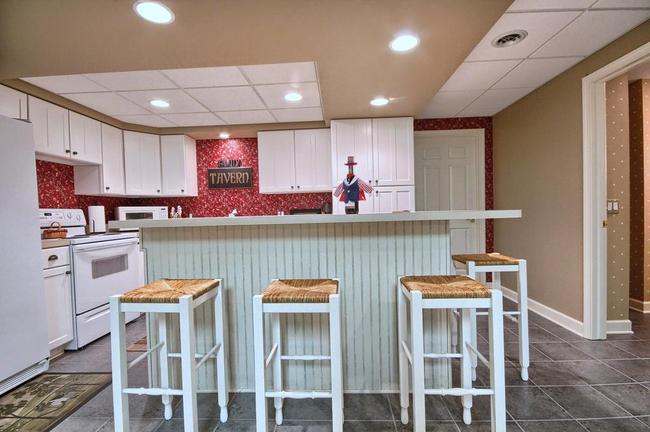 Luxurious features, ample space, a quiet neighborhood — what more could you ask for in a home?
Property Details
Other magnificent features that this Edinborough neighborhood home in Novi offers include a 1st floor master suite, Princess Suite, Jack and Jill Suite, and hardwood floors.
Size: 3,951 sq.ft.
Acres: 0.49
Bedrooms: 4
Bathrooms: 4 and 1 half
Garage: 3
Price: $799,900
Learn more about this magnificent home and see a virtual property tour on its featured listing page.
This Home Will Not Last Long
47510 Edinborough Lane is exclusively offered through The Kekich Team, so you cannot find this magnificent home for sale anywhere else. If you want more information about this property or want to see it in person, call me or Leta at 248-719-9227 or request a showing here.
This attractive home will not last long — don't wait to make this house your dream home.