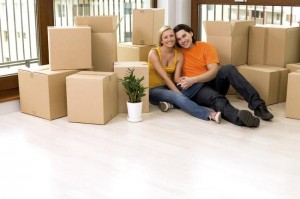 Here in Northville, Michigan, we are proud to be home to a number of excellent residential communities, each with their own claim to fame.
Today, we wanted to tell you a little bit about the Blue Heron Pointe community, which boasts gorgeous condominiums that often sell for between $350,000 and $555,000.
If you're in the market for a Northville home for sale, we encourage you to continue reading to learn more about what this community offers.
Why Northville Residents Love Blue Heron Point
When you tour this fine Northville community, you'll immediately discover plenty of reasons why people love to live here.
Generally speaking, the 150 condominiums in this community range from 2,000 to 3,000 square feet of living space, giving you and your family plenty of room to grow.
Meanwhile, inside these homes, you'll find that the developer spared no expense when creating a luxurious yet comfortable home environment.
After all, these properties come with such features as fireplaces, first-floor laundry rooms, 2-car garages and walk-out basements.
And although these homes were built in the 1990s, many of them have been renovated in recent years to reflect modern trends.
Another perk of living here? You'll live right on the lake, meaning you'll enjoy unlimited access to a number of recreational amenities, including boating and fishing. You'll also live conveniently close to outdoor parks, hiking and bicycle paths – not to mention fantastic shopping and dining attractions.
Interested in Learning More About This Fine Northville Condominium Community?
If this community has piqued your interests as a Northville home buyer, then please take a moment now to contact us at The Kekich Team.
We would love to assist you by answering any remaining questions you might have as well as providing you with some valuable home buying resources. We'll also tell you all about available listings in this community.
Until next time,
Brandon