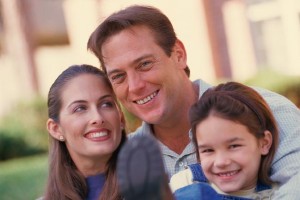 There's something quite special about the Northville Commons neighborhood. Current residents who live here are often reticent to listing their homes on the market because they love the community that much. And whenever a home does become available on the market, it is quickly snapped up by an eager buyer.
Today, I'm going to discuss with you the top three reasons why I believe this Northville neighborhood is such a popular place to live.
Discover Why Home Buyers Love This Northville Neighborhood
The well-established neighborhood of Northville Commons is situated south of 6 Mile Road, between Haggerty and Bradner Roads.
Here are three of the reasons I most often hear from buyers about why they want to locate in this neighborhood:
Its homes sit on spacious and maturely-landscaped lots, giving home buyers plenty of privacy and tranquility.
There are numerous parks within this community, including the famous piggy park
The homes are reasonably priced from $280,000 to $425,000 – which really is a great deal when you consider all of the amenities that come with these homes.
Of course, there are plenty more reasons why people love calling this neighborhood home.
For instance, as its name would suggest, this community has several expansive common areas, adding to the natural beauty of the community. What's more, this community is zoned for some outstanding public schools, specifically Winchester Elementary School and Meads Mill Middle School
Residents living here also enjoy convenient access to such amenities as shopping, dining and entertainment venues.
How Can We Assist You In Your Northville Home Purchase?
If this community has piqued your interests as a home buyer, please make sure to connect with us at The Kekich Team. We would love to assist you by answering any questions you might have as well as providing you with valuable insight on available homes for sale in Northville Commons
As your dedicated Northville real estate experts, we are committed to assisting you at every stage of the process!
Until next time,
Brandon